Composimo CafeBarz Clip-On Bars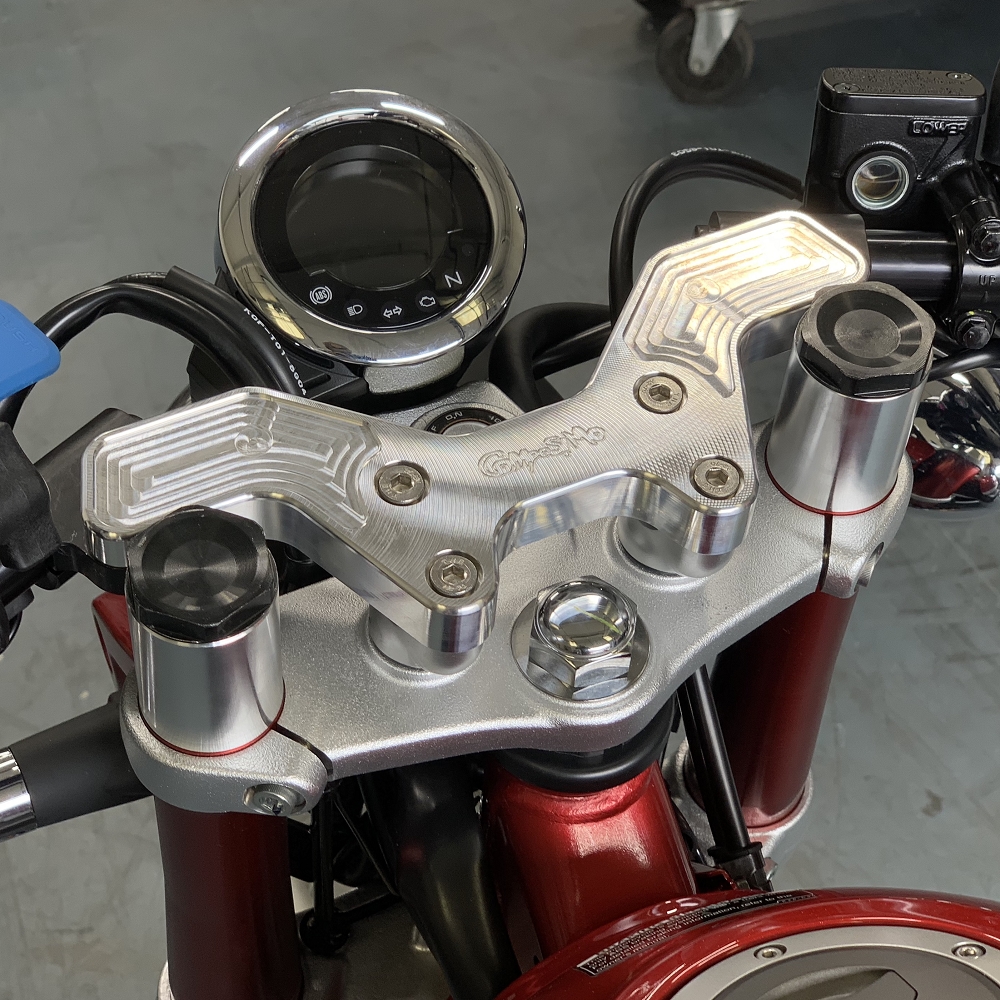 Composimo CafeBarz Clip-On Bars
Transform your bike with the ComposiMo 'CafeBarZ' for your Honda Monkey! These bars are as low and race-like, and are FLIPPABLE! ... Meaning you can flip the base plate to the bottom side to lift or lower the bars! Perfect for personalizing your Monkey!
These bars feature a slightly more swept design than the Grom RaceBarZ for added riding comfort... These bars will also fit the Honda Grom (with the base plate flipped to the down position, the controls/bars will interfere/hit the Grom bodywork)!
**Grom RaceBarZ do NOT fit the Monkey with the 2" Front Lowering Kit Installed!
Just unbolt your stock bars, and bolt the main plate to your existing bar mounts! This also allows you to add risers or spacers underneath if necessary to customize the bars to your perfect feel! The bars use race-quality bars and clamps from none other than WoodCraft Mfg! These bars give a wide range of options for bar-end sliders, risers, etc!