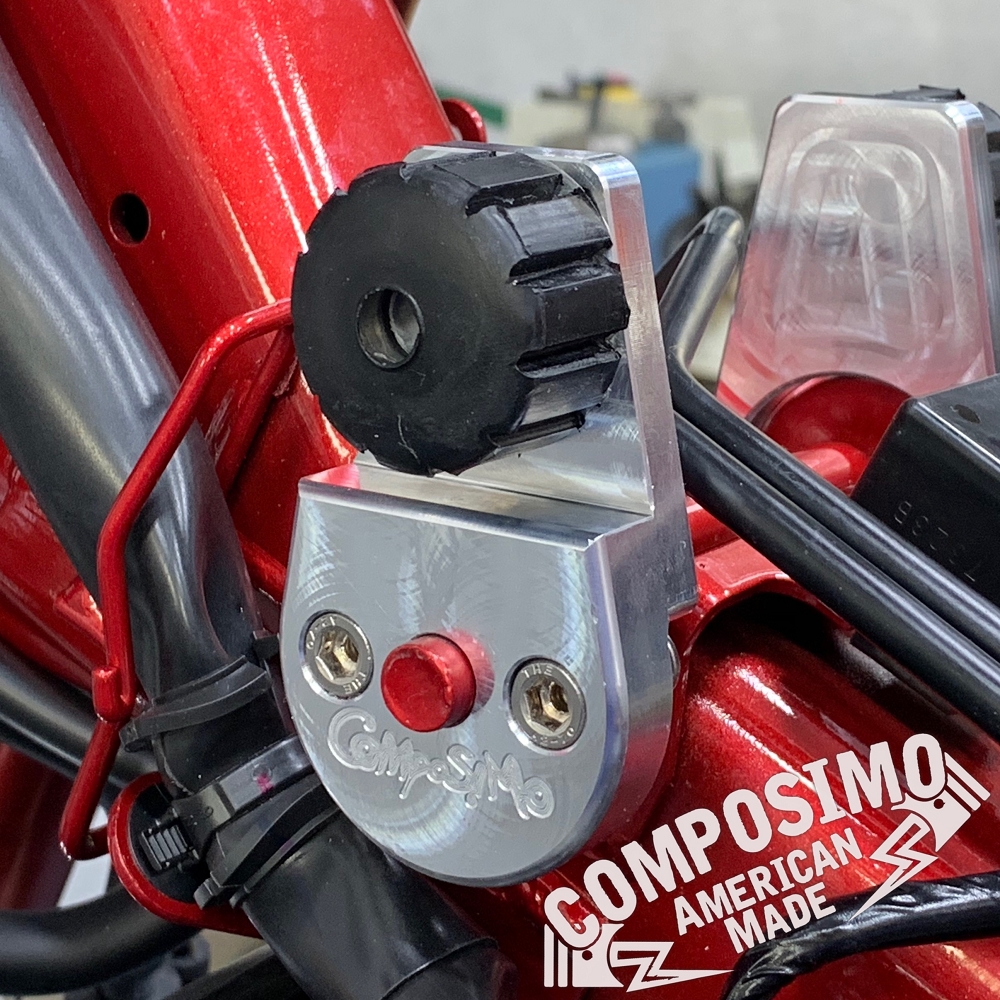 Composimo Tank Riser Kit
CLOSE THE GAP!
The ComposiMo Tank Riser Kit is THE solution you need to improve the visual lines of the Honda Monkey!
This kit lifts the tank the perfect height with Billet Aluminum Machined Risers to fill the seat gap and move the tank higher on the frame... This makes a huge visual difference in the side profile of the Monkey! Not only is that horrible gap between the tank and the seat gone... But the bottom of the tank is now in-line with the seat frame, the top of the tank is more in-line with the handlebars and the top of the seat, and overall the bike has a much more aggressive look to it with a higher tank!
As a side benefit, lifting the tank also allows more room for a much Larger Intake Tube for those of you who are planning huge performance increases!
Installation does require drilling some small holes, and trimming the seat bracket.